This consultation is relevant to Grassroots Wirksworth because the plan being proposed will make it necessary for everyone to travel further for many health services – whereas Transitioners point out that it's important for services to be as local as possible. It's also important for all of us in Wirksworth.

Come to the consultation stall on Tuesday 8th August in the Wirksworth marketplace (alongside the Tuesday Market) to ask questions and to say what you think. Our Southern Derbyshire Clinical Commissioning Group (CCG) must produce a Sustainability and Transformation Plan (STP) which is called 'Joined Up Care Derbyshire'. It is holding a consultation event.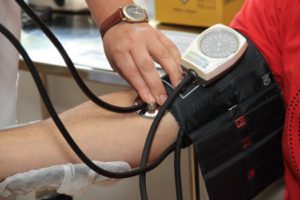 The CCG must make £23million in cuts, and want to close two local hospitals, the Babington in Belper and the Whitworth in Darley Dale. These facilities will either be cut or moved further away and more difficult to reach.
Beds are also being drastically cut at Derby Royal Hospital intending that people can be cared for in the community – but without any funds to pay for it.
A GOOD IDEA OR A DISASTER? DOES ANY OF IT MAKE SENSE?
The CCG want your views at the public consultation next Tuesday. The local group SOSNHS will also be in the market place to offer detailed information. Come and find out about what is happening to the NHS and fill in the CCG Questionnaire stating your views.
This is important, as it will shape healthcare in our area for our children and grandchildren.